We want to encourage and activate our Skip1 supporters who, like us, want to feed children and families in need across the country and around the world. We know putting on an event takes a lot of work. And we know leading the charge can be scary. Even though we're a small all-volunteer non-profit organization, we want to support you in all the ways we can. Here are a few creative ways you can plan an event in your community to serve those in need through Skip1.org both locally and globally.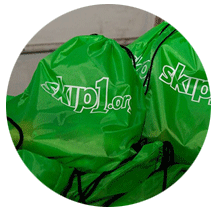 #GloveBags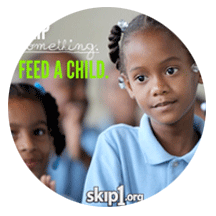 #SkipDay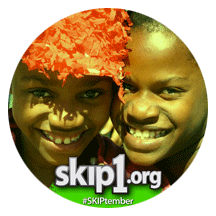 #SKIPtember
#GloveBags are small enough to fit in your car's glove compartment or in the back of your car yet they have exactly what people need. GloveBags can be filled with chapstick, lotion, shampoo, conditioner, socks, wet wipes, trashbags, ponchos, non-perishable items, gift cards, and other important items. It's the perfect ice breaker to allow you to interact with someone in need. Whether it's handing it to someone while stopped at a red light or for when you have that 30-minute conversation with a total stranger, the GloveBag is a great assembly line activity for your next event or gathering.
Choose one day of the year for you and your friends to have a SkipDay. Invite your co-workers, colleagues, family members and relatives, anyone who wants to make a difference in your community. You can do it virtually online through social media or in person, like a real event. We've had Skip1 Ambassadors plan SkipDays around their homecoming games, proms, #TacoTuesdays, Oscar parties, house boat trips. The point is, you see a need and you're doing something about it.
Our most popular campaign happens every year during Skip1.org's birthday month. #SKIPtember is our big event where we encourage every Skip1 fans to SKIP something bold and help create big awareness of how you are helping support the care and feeding of children and families in need, one skip at a time! Make sure you tell us your #SKIPtember story via Instagram, TikTok, Facebook and X!
Talk to Us! Volunteer Information:
---